Original poster
To download the image, click on "Save as" or "Save as"
For the PDF image to print and post use this link


Customizable poster
To be used by the communication services of municipalities and other institutions. Download the most convenient version and customize the central spot with information about the TransAlentejo Pedestrian Walk in your county.
Lettering used in the global poster: Arial Bold
The following image is for demonstration purposes only.
Below you will find the links to download the originals.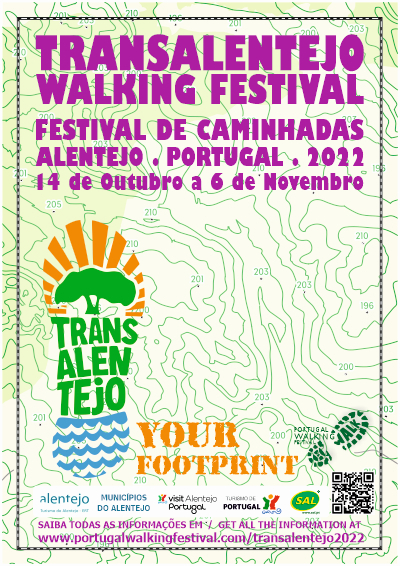 CorelDraw21 3,1Mb
CorelDraw19 3,1Mb
CorelDraw15 1,9Mb
CorelDraw12 0,6Mb